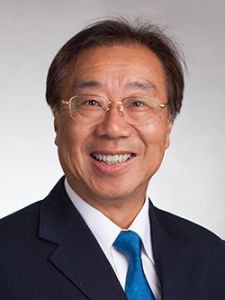 Chairman of the Hong Kong Association of Athletics Affiliates
  Mr Kwan Kee
The "Standard Chartered Hong Kong Marathon 2021" will be held on 24th October. After years of efforts, the event has become one of the most iconic sporting events in Hong Kong. The Hong Kong Association of Athletics Affiliates is honored to promote distance running events in Hong Kong and to prove the capability in organizing large sports event under social distancing measures.
Although we were disappointed that the "Standard Chartered Hong Kong Marathon" had to be called off in the last-minute last year, after negotiations with the government departments, the sports events can be organized under social distancing measures, which help the athletes and coaches could resume to their sports activities. Besides, we are proud of all Hong Kong athletes who show their abilities in the Tokyo Olympic. They are the heroes deserved the honors. It brings a strong positive energy to the local community
Due to social distancing measures, the total quota this year is reduced to 18,500, which including 8,000 for 10km, 6,500 for half marathon and 4,000 for marathon.
According to the regulation from the HKSAR Government, all runners participating in the physical run are required to received two doses of COVID-19 vaccine and conducting a Nucleic acid test for COVID-19 within 72 hours before race day with negative result. We hope that these arrangements will ensure that all runners could enjoy the run safely.
Lastly, I would like to express my appreciation to our title sponsor Standard Charted Bank (Hong Kong) Limited for the great support in the past years, and thank you all the sponsors, government departments, volunteers, runners and citizens for your continuously support to make it success for years. See you all on the race day!
Marathon Registration and Customer Service Office
(852) 2577 0800
General Inquiry : [email protected]
Registration and participant's
Information entry : [email protected]