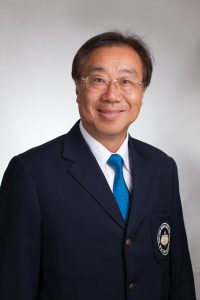 Chairman of the Hong Kong Amateur Athletic Association
  Mr Kwan Kee
The 24th "Standard Chartered Hong Kong Marathon" will be held on 9th February 2020. The event has become one of the most iconic sporting events in Hong Kong. The Hong Kong Amateur Athletic Association is honored to be the organizer of the "Standard Chartered Hong Kong Marathon", to show the capability in organizing sports event and promote sports culture in Hong Kong to the world.
For the entry quota, the quota of full marathon has increased while the half marathon quota has slightly adjusted in order to allow more runners to participate in the classic marathon race. To promote the physically handicapped and able-bodied integration, the "Disability Entry" is introduced for the first time with 500 quotas reserved for participants with disabilities in Marathon, Half Marathon and 10KM race. The Standard Chartered Hong Kong Marathon is also committed to serving the community and support different charitable by organizing the Marathon Charity Programme and Charity Quota campaign. The Hong Kong Paralympic Committee & Sports Association for the Physically Disabled and The Hong Kong Anti-Cancer Society are the beneficiaries of these charity campaigns this year.
Green race is one of the most important directions of the Standard Chartered Hong Kong Marathon development. We introduced the QR code redemption letter to reduce paper consumption in 2019. This year, we will work with the conservation group on achieving different measures to reduce waste as well as changing the procurement method on recyclable or environmental-friendly materials on various usage.
Lastly, I would like to express my appreciation to our title sponsor Standard Charted Bank (Hong Kong) Limited for the great support in the past years, and thank you all the sponsors, government departments, volunteers, runners and citizens for your continuously support to make it success for years. See you all on the race day!
Marathon Registration and Customer Service Office
(852) 2577 0800
General Inquiry : [email protected]
Registration and participant's
Information entry : [email protected]