Our Objectives
To promote the sport of athletics in Hong Kong, including track & field, road races, cross-country and race walking
To establish and provide a development spectrum for athletes from the grass root leading to elite level
To select athletes in the sport to represent Hong Kong in Olympic Games, Asian Games and World, Asian and Regional Championships, as well as overseas international competitions
To establish and provide systematic training to a national squad of athletes, at both junior and senior levels
To establish systematic structure and trainings for coaches, judges and officials
To organize domestic and international competitions
To support and coordinate athletic activities among member clubs
Our Vision
---
The Hong Kong Amateur Athletic Association to be one of the best National Sports Associations in Hong Kong.
Our Mission
---
To promote athletics in Hong Kong, including the development of athletes, coaches, technical officials and professional staff, so as to enhance the athletic performance as well as a healthy image, making Athletics one of the most popular sports in Hong Kong.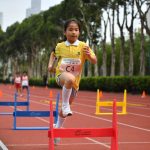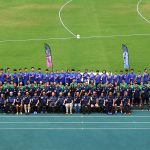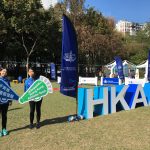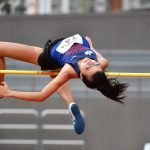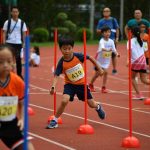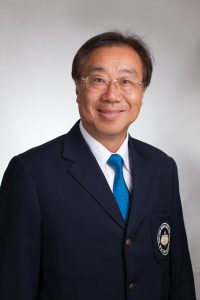 Message from the Chairman
 Chairman of Hong Kong Amateur Athletic Association Mr Kwan Kee
The "Standard Chartered Hong Kong Marathon" is going to celebrate its 23rd anniversary in 2019. According to the LCSD survey result, running is the most popular sport in Hong Kong. "Standard Chartered Hong Kong Marathon" is the best platform to motivate everyone to run and have fun together. It is also the best opportunity to develop our own habit and a healthy lifestyle. We are happy to see the "Standard Chartered Hong Kong Marathon" has evolved into the largest sports event in Hong Kong which brings positive energy and a healthy lifestyle to the community.
In order to encourage runners to conquer a longer distance, entry quota of 2019 will be slightly adjusted. 10km quotas have been shifted to the Marathon race while the team entry and family run which have been introduced last year will remain for the recruitment.
Apart from the general races, we encourage runners to make donation to our three official beneficiaries, including The Hong Kong Anti-Cancer Society, Hong Kong Paralympic Committee & Sports Association for the Physically Disabled and Orbis, by celebrating the joy of the event with the people in need. As the organizer of the largest sports event in Hong Kong, we are open minded to make eco-friendly choices when planning a marathon. In 2019, the organizer will publish the event handbook closely to runners' preference during their registration. Also, electronic confirmation letter can be downloaded in the official website instead of postage. We will put more resource on recycling campaign for the good of future generations. More new and green initiatives will be introduced. We wish all the runners can work with us for a green marathon.
Lastly, I would like to express my appreciation to our title sponsor Standard Charted Bank (Hong Kong) Limited for the great support in the past years, and thank you all the sponsors, government departments, volunteers, runners and citizens for your continuously support to make it success for years. See you all on the race day!
Event History
The Standard Chartered Hong Kong Marathon, started in 1997, with a record of entries achieved in each year. Now it has become a signature international sporting event in Hong Kong and was recognised as a "Brand Hong Kong Event" by the Hong Kong Special Administrative Region Government.